The day you've been eagerly anticipating has finally arrived and you're bubbling with excitement. It is your beloved's birthday, and you're determined to make it absolutely perfect. A run-of-the-mill chocolate box simply won't cut it for such a special occasion.



Our Happy Blooms [...]
Add To Cart
Add 8 Balloons for $42.95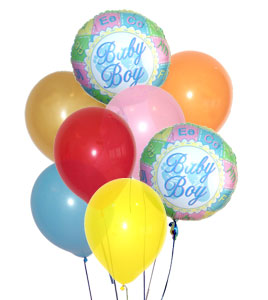 The day you've been eagerly anticipating has finally arrived and you're bubbling with excitement. It is your beloved's birthday, and you're determined to make it absolutely perfect. A run-of-the-mill chocolate box simply won't cut it for such a special occasion.



Our Happy Blooms [...]
The day you've been eagerly anticipating has finally arrived and you're bubbling with excitement. It is your beloved's birthday, and you're determined to make it absolutely perfect. A run-of-the-mill chocolate box simply won't cut it for such a special occasion.



Our Happy Blooms [...]
The day you've been eagerly anticipating has finally arrived and you're bubbling with excitement. It is your beloved's birthday, and you're determined to make it absolutely perfect. A run-of-the-mill chocolate box simply won't cut it for such a special occasion.



Our Happy Blooms Basket is the perfect surprise gift to make your loved one's day unforgettable. This basket is suitable for all ages and is guaranteed to bring joy to any family member or friend celebrating their special day.



Our Happy Blooms Basket is the ultimate way to celebrate your favorite person's birthday. It is a beautiful combination of classic and lively, making it one of the top picks from our birthday collection. The Happy Blooms Basket is a burst of vibrant colors, including balloons, ribbons, flowers, and same-day delivery, all of which convey cheerful birthday wishes.



Local florists artfully arrange big, orange Asiatic lilies in a whitewashed, handled willow basket, which is then adorned with lavender carnations, lavender chrysanthemums, green button poms, and purple monte casino asters. Lush greens are interspersed throughout the flowers and topped off with colorful, flower-matching curling ribbons. Attached to the basket is a Mylar balloon that reads Happy Birthday.



Our Happy Blooms Basket is available for same-day delivery, so you can bring a smile to your loved one's face with this beautiful combination of flowers, ribbons, and balloons.



If you're looking to make this birthday unforgettable, then the Happy Blooms Basket is the perfect way to set the mood. It is handcrafted, adding a special touch to this already splendid basket. Our local florists in the United States can reserve your Happy Blooms Basket in advance or create a fresh arrangement to-order for same-day delivery. Let the celebration begin!
Item No. D5-4894
Price: $74.95